While there was unfortunately no U.S. participation last year, the 66th Military Intelligence Brigade from Wiesbaden once again accepted the invitation to this year´s Plärrer Fair Parade. Under the command of COL David W. Pendall, 48 soldiers - male and female - travelled to attend the traditional Augsburg autumn Plärrer Parade. On this late summer day, more than 20,000 onlookers stood along the route of the parade. They throughout showed their sympathy with the American guests, expressing remarkable reminiscence of the final U.S. unit in Augsburg. Amerika in Augsburg e.V. replenished the American group with historical vehicles. At the Bierzelt, not only the young Americans had a wonderful time, savoring a Maß (liter) beer and broiled chicken in the typical loud ambience of a Bavarian fair visit.
Photos: Amerika in Augsburg e.V., except where noted otherwise.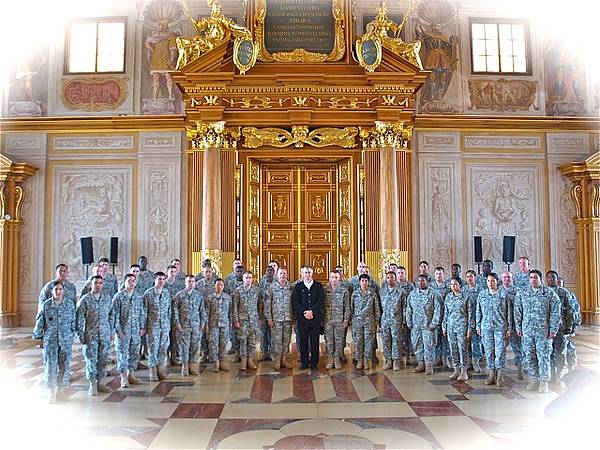 Group photo at the town hall´s Goldener Saal. In the middle: Society chairman Georg Feuerer.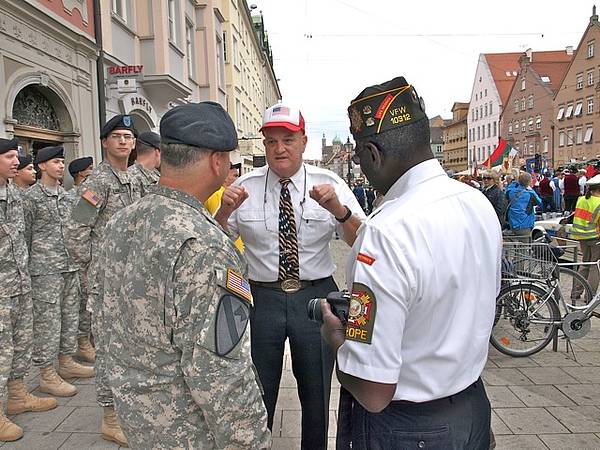 Rick Cervenka, Commander/American Legion Augsburg (center), explains details of the coming parade to COL Pendall (left). Right Arnold Owens, Commander/Veterans of Foreign Wars, Augsburg.
Left: Unveiling of the Stars and Stripes. Right: Parade led by COL Pendall in the Karolinenstraße, the Perlach tower in the background.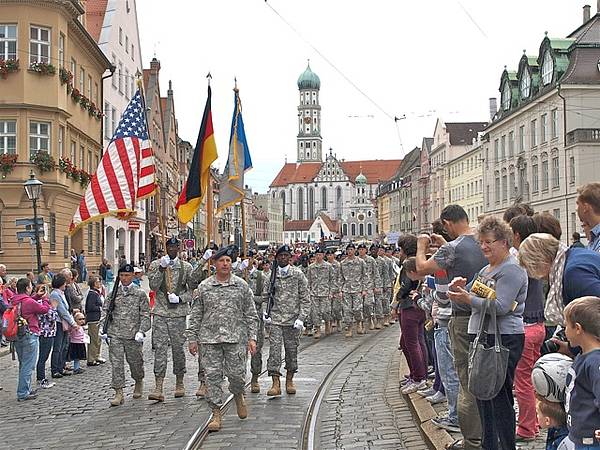 March scene in the Maximilianstraße; in the background St. Ulrich and Afra.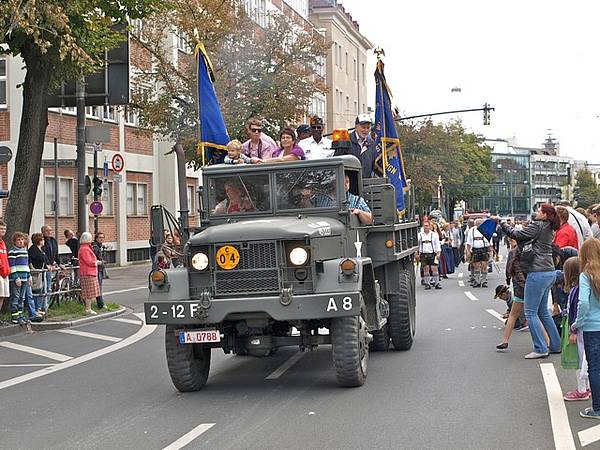 Members of the American veterans society on a historical military truck.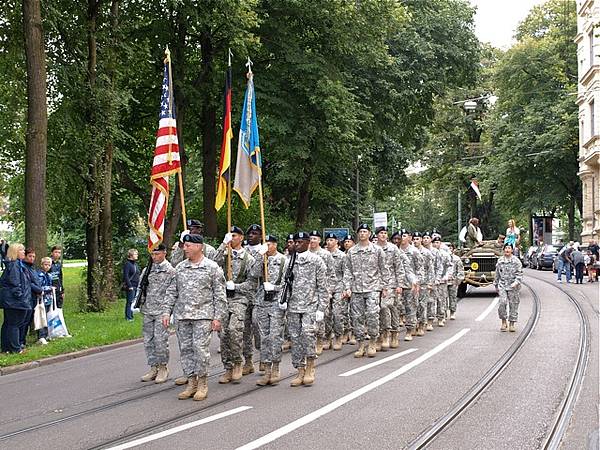 Short stop on the road to the fair ground.
At the Bierzelt. Left: COL Pendall (right) hands out a MI pin to Georg Feuerer of the Amerika in Augsburg e.V. Society. (Photo: Markus Papak). Right: Andreas Schlachta, the organizer of the parade, decorates COL Pendall with a Plärrer button.
Left: MAJ (Ret.) Rick Cervenka (left), cadence lead singer 1SG Lourdes M. Barragan (middle), and Chairman Georg Feuerer. Right: Sitting at the Bierzelt tables.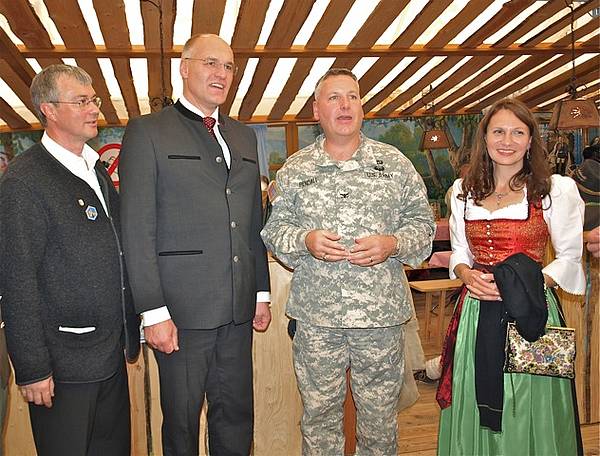 Lord Mayor Dr. Kurt Gribl (2nd from left) and his spouse Sigrid hop across to the American guests in the marquee.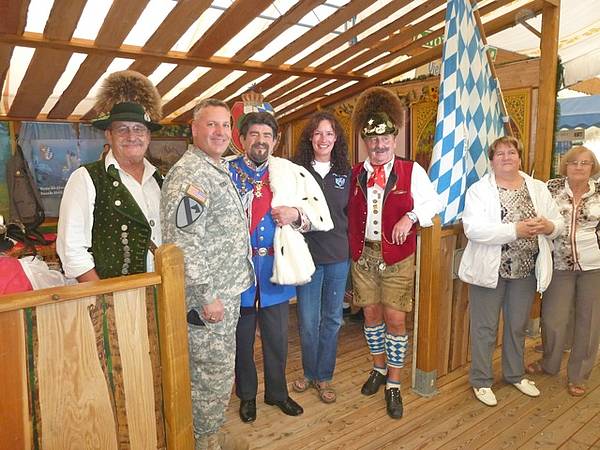 Visit to Bavaria´s King Ludwig II* (double). (Photo: via Karl-Heinz Fischer).
At the Augsburg veterans table. A warm greeting of the group by 1SG Barragan.
Left: `Native Germanen`and Americans side by side. Right: An Augsburger citizen in typical historical dress talking with a young soldier of the 66th MI Brigade.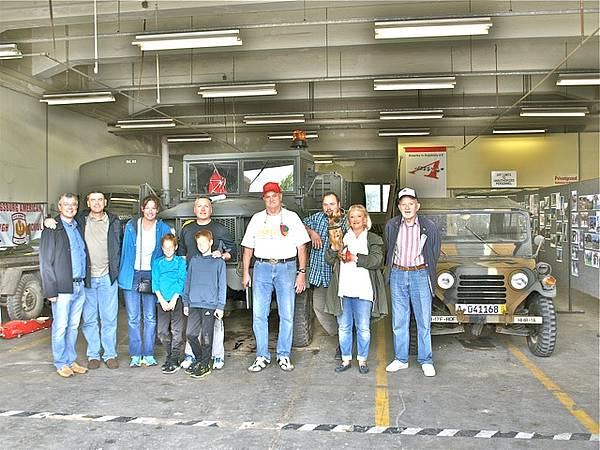 Farewell photo at Amerika in Augsburg e.V.´s place on the following day.
* 1845-1886. King of Bavaria 1864-1886. (Schloss Neuschwanstein, Schloss Linderhof, Schloss Herrenchiemsee, Königshaus in Schachen). Fur further information, please see also the official website of the Bavarian government: www.neuschwanstein.de